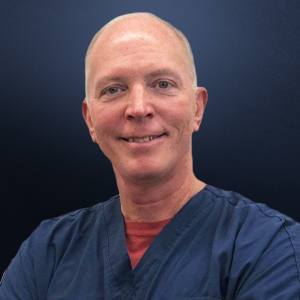 William Hesidence, DPM
William Hesidence, DPM, is an experienced wound care doctor and foot and ankle surgeon practicing at Foot & Ankles Specialists located in Gallup, New Mexico.
Dr. Hesidence was born in Pittsburgh, Pennsylvania, the eldest of six children. As an undergraduate student, he studied business and communications at Clarion University, in Clarion, Pennsylvania, before joining the military in 1984. While serving in the military, Dr. Hesidence became a Medevac Helicopter Pilot, earning the Air Medal with Valor for his service in Desert Storm.
After leaving the armed forces, he attended medical school at Barry University, located in Miami, Florida, where he later completed his general surgery and podiatry residency at Mt. Sinai Hospital. Over the years, Dr. Hesidence has served in many veteran's hospitals as well as Indian Health Service hospitals.
Dr. Hesidence and the team at Foot and Ankle Specialists are currently accepting new patients. To schedule an appointment, simply call the office or request an appointment online.