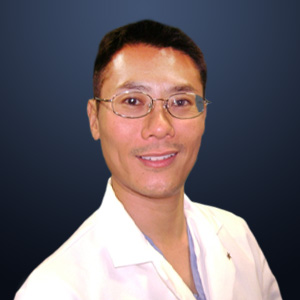 Timothy Chan, DPM
Timothy Chan, DPM is easily described as a fun doctor with a sunny and friendly disposition. He is outgoing, kind, and compassionate. He is a board-certified surgeon that graduated on the Dean's List from Wheaton College with a degree in Exercise Physiology before continuing his education at Finch University School of Podiatry. Dr. Chan completed a surgical fellowship at Yale University in Connecticut as well as a residency in the heart of New York City where he enjoyed teaching classes, leading workshops, and lecturing to medical students as well as other surgical residents.
He later expanded his skill set and abilities while working to get America's Armed Forces back on their feet through the Fort Hood Texas Podiatry division, specializing in sports medicine over-training issues, trauma, and battle wounds incurred during combat overseas.
Dr. Chan loves to travel and spend time with loved ones and is extremely excited to call Los Alamos, NM his new home!