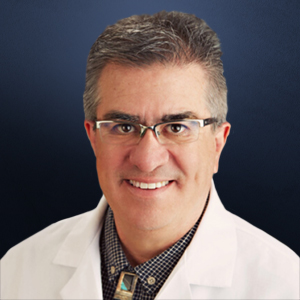 David Sotelo, DPM
Board-certified PSR-12 podiatrist David Sotelo, DPM, brings more than 25 years of experience in sports medicine and podiatry to Foot & Ankle Specialists, serving the men, women, and families in Albuquerque, New Mexico, and throughout Bernalillo County.
Dr. Sotelo earned his Doctor of Podiatric Medicine at Samuel Merritt University in Oakland, California. Since entering private practice, Dr. Sotelo has focused on providing the highest quality of patient care. He prides himself on being an A-rated doctor from patient reviews and loves helping men and women access the best foot and ankle care possible.
Dr. Sotelo has a special interest in sports medicine and diabetes treatment. He holds hospital privileges at Heart Hospital of New Mexico at Lovelace Medical Center, Lovelace Westside Hospital, and Lovelace Medical Center-Downtown, all in Albuquerque. He also speaks English and Spanish fluently.
When Dr. Sotelo isn't meeting with patients or developing custom treatment plans, he explores the beautiful Southwest and the Albuquerque area in particular. He welcomes any man, woman, or family seeking relief from pain and an improved quality of life to Foot & Ankle Specialists.